Preview: Stacked with Daniel Negreanu (Multi)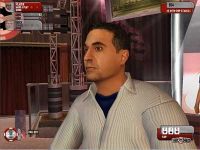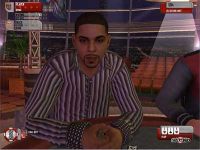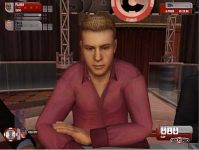 Hoping to capitalize on the current poker craze, Mylein Media's Stacked with Daniel Negraenu takes players to the poker table to duke it out in a high stakes Texas Hold 'Em tournament. Players can compete against Daniel and the world's best players, either against computer AI opponents or online in multiple modes. With it's Intelligent AI system that adjusts to your playing style, Stacked looks to be one of the fall's better poker titles. Join us and see why this game might be a gamble worth taking.
While Poker has become ubiquitous on cable and the net, and has also saturated gaming shelves as well, Myelin Media's Stacked (developed by 5000ft inc.) seems to have an advantage against the many competing titles thanks to its advanced AI and the assistance of world-class poker players. Daniel Negraenu himself is a world class players, having won several tournaments while racking up an impressive income. Stacked will also feature other world-class poker players including David Williams, Evelyn Ng, Josh Arieth, Carlos Mortnesen, Erick Lindgren and Jennifer Harman. All of these player's unique styles and approaches are going to be applied to the game as well, making the tough opponents. As you might expect, the game looks and feels quite contemporary, placing it beyond the typical generic approach of those ubiquitous Solitaire titles you see on almost every PC. Contrasting, with this approach Stacked looks like a televised Poker tournament and the game's production values seemingly outclass the majority of other titles on the market with an clever edgy approach that brings the tension and excitement of a high-stakes poker match to life, and should help it appeal to the younger video game demographic.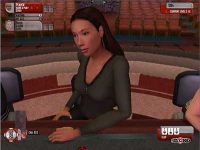 As the most popular form of Poker in the current trend, No Limit Texas Hold 'Em's stripped down yet traditional variation is the main form of poker in this game. While the No Limit form shares many aspects of traditional Poker, Texas Hold 'Em has some unique play mechanics all its own. Each player is dealt 2 of their own "Hold" cards which they can use with 5 cards in the community deck. After each hand is dealt, players then have the option to drop one or both of their cards. Players then build their hand using any combination of these cards. The basic rules of poker apply and there aren't any wild cards in the game, so it's pretty much a purist game of cards. Stacked allows up to 9 players to compete in each match with both AI and human opponents to play against. There will be several modes of play in the game, including a career mode where you work your way up the ranks until you reach the final challenge against Daniel Negraenu himself. The game's AI system - called Poki - is the result of more than a decade of research at universities, and results in a high level of customization that allows you to play against a wide variety of poker styles and player types. Poki affects the gameplay in a number of key ways, giving the strategic element a greater emphasis. As you play, the game will adjust its play styles accordingly, forcing players to confront and change their weak areas. Adding to Stacked's challenge, the system adapts to your playing style in real time, making you change tactics in the middle of a hand or face losing if the AI catches on to your techniques.
Judging by the early build we received, Stacked's interface is fairly slick and allows you navigate the menus quickly and effectively. The strategy in Texas Hold 'Em is basically to judge what the other player has in their hand, and adjust your betting strategy accordingly. A lot of this strategy is psychological. For example, when you think the other player has a poor hand and is bluffing, you can call their hand and see if they're actions are backed up by their cards. The game also includes a number of online features that allow you to talk to other players during the rounds. An extensive video school teaches players the ins and outs of the game, from the basic building blocks to more advanced techniques and tactics. Stacked's solo game will pose quite a challenge, but the game's extensive online tournament modes will challenge you to compete against the best players worldwide.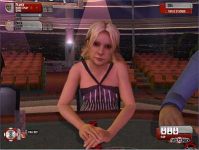 Taking online poker to the next level, Stacked's Masters tournament will allow players of all abilites to challenge each other to battle. You can choose to slide up to the table and compete in a single round against another player, or play in a huge worldwide tournament. One of the more interesting aspects of this ranking system is that players won't be ranking on their total cash earnings, but on their performance for each round in the game. This should make moving up in the ladders more interesting, while leveling the playing field so a few big bets don't tip the balance to riskier players who may not be as skilled, though obviously, there's still a great deal of luck and chance involved in any game of poker. While there's a flood of poker titles already on the market, Stacked looks like one of the more impressive poker titles on the market to date. By focusing on a single form of poker, a more authentic and intense style of play should emerge. While the developers at Myelin Media and 5000ft. aren't trying to satisfy all poker players, fans of this particular version (and there are many) should be pleased with the end results. Stacked should bring high-stakes excitement to almost all the major platforms, including PC, PS2, Gamecube, Xbox and PSP when it's released later this fall.
Publisher: Myelin Media Developer: 5000ft Release: Fall, 2005
> Related Articles

Atari Flashback 2 Console
Atari Anthology (PS2)
Midway Arcade Treasures 2 (PS2)
Pinball Hall of Fame (PS2)