Preview: 25 to Life (PC, Xbox)

Set for release this fall, Eidos' 25 to Life takes players on a violent journey through some fairly mean streets. In a unique twist, you can take the role of either a gangster or a cop as they darkly battle one another for survival and supremacy. 25 to Life's single player mode sounds quite interesting, but the online aspects of the title that sound truly innovative. With support for up to 16 players at a time, the game allows you to shoot it out in a variety of maps and multiplayer modes. With impressive visuals, large environments and an interesting storyline, 25 to Life is a promising title that looks to offer a unique take on the genre.
Call of Cthulhu - Dark Corners of the Earth (PC, Xbox)
Based on the legendary works of HP Lovecraft, this is evocative horror-themed FPS is finally set for release this fall. Fans of the novels will be happy to know that this long-anticipated game is set within the traditional Cthulhu Mythos. The gameplay combines traditional shooting action with adventure elements to create a rich and immersive experience. CoC: DCE will require players to use not only their trigger fingers, but their minds. Players will explore the mysterious town of Innsmouth and investigate the evil events there. They'll face many of Lovecraft's classic foes during the adventure and will have to make the best use of their skills to combat the forces of evil incarnate. Join us as we uncover the mysteries of Innsmouth in this promising title.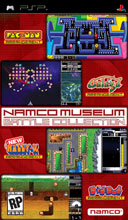 Preview: Namco Museum Battle Collection (PSP)
Namco is set to excavate their vaults once again with the release of several new installments in the Namco Museum series. The most exciting of these is the new Battle Collection for the PSP, which will include several unique titles, including enhanced editions, along with some interesting wireless multiplayer modes, co-op play and more. The company is also celebrating its anniversary with a revised compilation pack for multiple platforms, which features the debut of several new titles along with the largest rosters to date. Join us as we let you in on the details of these upcoming compilations.
Preview: Demonik (Xbox 360, PC)
Majesco and developers Terminal Reality are teaming up with horror writer Clive Barker to create a next generation title. The title allows you to play as a creature that's been enslaved in hell, and has you trying to escape your slavery by creating as much suffering as possible for your human masters. Your powers are varied and as you grow more powerful, you'll be able to wreak ever greater amounts of havoc for those that summon you. Demonik's dark plot and characters definitely sound more interesting than most standard issue horror games, making it a title that's worth keeping an eye out for.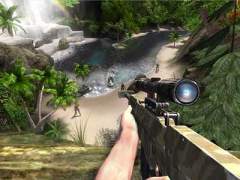 Preview: Far Cry Instincts (Xbox)
Based on Ubisoft's impressive PC shooter, Far Cry Instincts has been retooled and revamped exclusively for the Xbox with a deeper storyline and additional features. The game remains impressive and mixes traditional FPS elements with stealth action, supernatural abilities and more. The game's graphics engine looks like it will come surprisingly close to matching the beautiful visuals seen in the PC version. However, the most impressive aspects of the title are its innovative mix of stealth, action, and expansive environments that allow for emergent gameplay to give players an incredible amount of freedom. Far Cry impressed many PC owners last year, and the Xbox edition looks like it will be even better the second time around.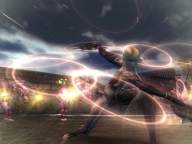 Preview: Devil Kings (PS2)
Set in feudal Japan, this title looks set to offer players a unique blend of fast hack and slash action along with deep strategic elements. While it looks similar in approach to other titles in the genre, this has a number of unique features that set it apart from the pack. Each character will have a number of unique attacks that will allow them to inflict a massive amount of damage on enemies. The visuals are probably the most impressive aspect with rich detailed graphics creating brilliant environments, silky smooth animations. The silky smooth controls, deep RPG elements and visceral gameplay should make Devil Kings an excellent title for fans of games based on historical military battles.
Preview: Tom Clancy's Rainbow Six Lockdown
Ubisoft is set to give players another dose of counter-terrorism and strategy with the release of Rainbow Six Lockdown for the Xbox and PS2 this fall. The game features the same solid team based combat players have come to expect with excellent visuals to match. There are also several new features including dual-perspective gameplay, which allows you to switch between two characters and unique multiplayer modes for each console that should offer exciting online play. Rainbow Six Lockdown promises to be the best in the series to date so join us as we look at the latest installment in this popular franchise.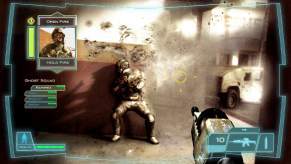 Preview: Tom Clancy's Ghost Recon: Advanced Warfighter
This installment takes the series to the next level with a number of innovative features that should make this the most immersive and deep squad-based shooter to date. The biggest improvement this time is the new Cross Com system which will let players interact with other soldiers in real-time while on the battlefield. Another major enhancement will allow players to control drones and call in air-strikes on the battlefield. Visually, Ghost Recon: AW looks to set a new benchmark, with smooth, highly polished graphics that should heighten the experience, while still retaining the series' trademark attention to detail and realism. There's plenty of anticipation building for the next-generation consoles such as the Xbox 360, and it looks like Ubisoft is already pushing the new hardware to deliver a truly groundbreaking experience that lives up to the promise.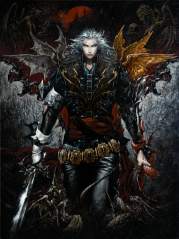 Preview: Castlevania: Curse of Darkness (PS2, Xbox)
Following 2003's excellent yet under-rated Lament of Innocence, Konami is going back to Dracula's lair with the release of Castlevania: Curse of Darkness on PS2 and Xbox later this year. The game will continue the last title's 3D approach, with the challenging gameplay and intuitive controls players have come to expect. However, there will be enhancements with a more elaborate storyline, enhanced RPG elements, and new allied devils adding depth to the game. The lush score, brilliant production values and gorgeous lighting effects should make this the best-looking Castlevania to appear on current generation systems. Read our preview to find out why this should please hard-core fans of the legendary series.
Preview: The Nightmare Before Christmas (Multi)
Disney and Buena Vista Interactive are about to give gamers a special treat, as the long awaited Tim Burton's A Nightmare Before Christmas: Oogie's Revenge gets set to land on the Xbox and PS2 later this year. The game is set one year after the events of the original and finds our hero Jack Skelligton once again battling the revived Oogie as he battles to save the holidays and Halloween Town from his evil grip. The game is a third-person captures the movie's distinct look with high-quality visuals and gorgeous animation. The gameplay is solid and feels great, with excellent controls, a dexterous main character and challenging level designs. Join us and find out how this promising license will capture the film's essence.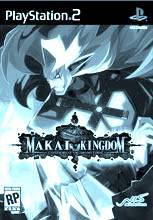 Preview: Makai Kingdom (PS2)
Japanese developers Nippon Ichi have cultivated a loyal following over the past few years by releasing some of the most innovative RPGs on the current generation of consoles. These include Disagea: Hour of Darkness, Phantom Brave and LaPucelle Tactics. All received glowing praise from fans and critics alike. Now, the developers are working on another promising title, Makai Kingdom for the PS2. This game mixes traditional RPG gameplay with strategic and building elements to create a unique and interesting title. Their trademark sense of humor and off-beat play mechanics should be very much in evidence, with the odd character designs and wild special attacks that will make this an engaging title.
Preview: One Piece Grand Battle (Multi)
Based on the popular animated series, Bandai's One Piece: Grand Battle for the Nintendo Gamecube and PlayStation 2 is set to offer plenty of brawling action this fall. The game offers large interactive environments based on the series, multiplayer action and, surreal combo moves. The look of the game follows the design of the popular series, with many of the main characters making appearances. The game will also include a ton of extra items that will allow you to upgrade your character. One Piece's solid gameplay mechanics and challenging bosses should make this a solid title that should appeal to fans of the series and fighting game enthusiasts alike.
Preview: Hellgate London (PC)
Mixing RPG and FPS elements, Namco and Flagship Studios' upcoming Hellgate: London looks like an innovative PC title. The game is set after a demonic invasion and casts players as a soldier fighting through the desolate, deserted streets of London. While the game emphasizes visceral action, you'll also be able to upgrade your character's attributes and weapons with both modern weaponry and ancient spells. It's an interesting combination of genres that sounds quite promising at this stage of development. Read our preview and find out why Hellgate: London is set to thrill fans of both genres later this year.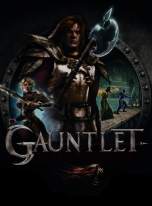 Preview: Gauntlet Seven Sorrows (Multi)
Reborn with some new RPG elements in place, Midway's classic medieval brawler returns to consoles and PC this winter with the release of Gauntlet: Seven Sorrows. Once again, players select one of four main characters as they battle an endless swath of enemies. Gauntlet: Seven Sorrows will also feature massively multiplayer online battles for the first time. Visually, the game is already looking amazing, with richly detailed environments and beautifully designed levels that should give the visuals quite a punch. Fans of the arcade classic can commence drooling, since this looks like the best Gauntlet revival yet.
Preview: Call of Cthulhu: Destiny's End (PC)
Hip Interactive's upcoming survival horror title looks expand the famous novels by H.P. Lovecraft into an intelligently designed game for the PC next year. The game will offer an interesting approach to the genre by offering a unique co-operative gameplay mode where both characters rely on each other for survival. Destiny's End fast-paced combat will offer plenty of flexibility including combo moves with both players. Lovecraft's evocative universe will come alive thanks to beautifully designed environments, intimidating creatures and an intriguing storyline that should immerse players into this world. It's still early in development, but Call of Chtulhu has the potential to become a landmark title in the genre.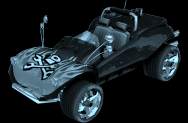 Preview: GripShift & Frantix (PSP)
Taking a different approach from the strategy titles the company is known for, Sony Online Entertainment is set to launch a pair of unique titles for the PSP in entirely new genres. The first is called GripShift, which offers an interesting mix of racing and puzzle solving with huge aerial jumps in massive air-borne courses. The other title in the mix is Frantix, a unique character-based puzzle title that should keep owners of the portable busy with addictive play and clever game mechanics. Join us as we examine these upcoming titles and find out why SOE is going to mean more than swords & sorcery this year.
Preview: Imperator (PC)
Mythic Entertainment's record of accomplishment to date has been excellent, with the company's Dark Age of Camelot winning praise from gamers and critics alike. The developers' latest project is called Imperator and mixes ancient Roman myth and science fiction to create a unique atmsophere. The title differs from DAC by offering a more skill-based approach to the genre, while still offering robust player interaction. A quick learning curve, fast combat system and brilliant visuals should make this one of the most-polished MMORPGs to date. It definitely looks impressive, even at this somewhat early stage of development so read our preview and find out why Imperator is set to conquer the online gaming world.

Preview: Gradius V (PS2)
Preview: Cy Girls (PS2)
Preview: Tron 2.0 (PC)
Preview: P.N. 03 (Gamecube)
Preview: Star Wars Rogue Squadron III: Rebel Strike (Gamecube)
Preview: Painkiller (PC)
Preview: Gotcha Force (Gamecube)
Preview: The Last Ninja (Xbox)
Preview: Spy Hunter 2 (Multi)
Interview: Emergency Fire Response (Part 1) (PC)
Preview: Amplitude (PS2)
Nightmare Creatures 3
Preview: Sudeki (Xbox)
Primal (PS2)
Preview: Stake (Xbox)
Preview: MLB 2004 (PS2)
Preview: NBA Street Vol. 2
Preview: All-Star Baseball 2004
Preview: Post Mortem (PC)
Preview: King of Route 66 (PS2)
Preview: Frequency (PS2)
Preview: Devil May Cry (PS2)
Preview: Maximo (PS2)
Preview: Zone of the Enders (PS2)