Preview: Namco Museum Battle Collection (PSP) & 50th Anniversary Collection (Multi)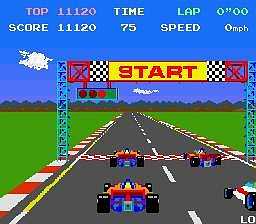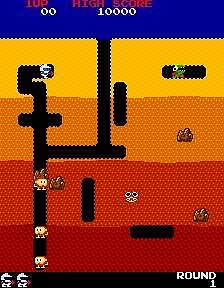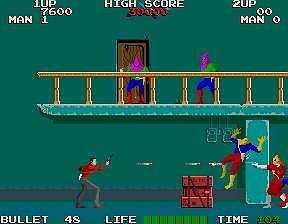 Namco is set to excavate their vaults once again with the release later this fall of several new installments of their long running Namco Museum series set for multiple platforms. The most exciting of these is the new Battle Collection for the PSP, which will include several unique titles, including enhanced editions, along with some interesting wireless multiplayer modes, co-op play and more. The company is also celebrating its anniversary with a revised compilation pack for multiple platforms, which features the debut of several new titles along with the largest rosters to date. This all sounds exciting, especially for classic gamers. Join us as we let you in on the details of these upcoming titles.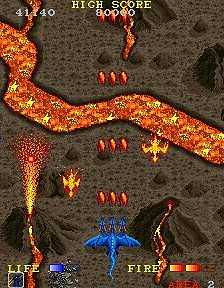 It seems that the launch of every new console system is graced with at least one classic arcade game compilation from Namco. Sony's Playstation Portable, or PSP looks to be no exception to the rule. While the handheld has offered only a few scattered 2D titles to date, the appetites of classic gamers should be filled with the fall release of Namco Museum Battle Collection later this fall. The most impressive feature of this compilation will be the ability to battle it out with up to four other players using the PSP's wireless connectivity. These modes are innovative and should create some interesting variations that should tweak the familiar gameplay mechanics of these games. Another interesting aspect of the compilation will be the ability of players to transfer these classic games to other PSP owners wirelessly and play against them. This is an interesting idea that means you won't have to buy multiple copies of the game if you want to play against another nearby player.. Players will also be able to play together co-operatively as well, which should add further replay value to these long-standing favorites. These new wireless modes sound quite interesting and should give these timeless games a new lease on life, making for an exciting battle amongst players on these legendary arcade titles. Battle Collection will feature many of the classic titles players have come to expect such as Pac Man and Dig Dug, but each of these two titles will feature both classic and enhanced modes as well as other extra features including some games that haven't been announced yet.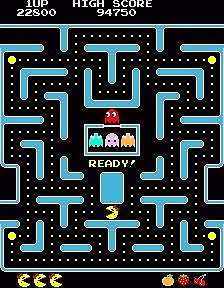 Other titles included on the compilation will include: Ms. Pac Man, Galaga, Rally-X, Galaxian and New Rally-X. This is basically the same lineup as appeared in the Japanese release earlier this year, but Namco is going a step further by adding ten US exclusive games, many of which are relatively obscure and should make this compilation more interesting for classic gaming veterans. These bonus games include: Xevious, Bosconian, Mappy, Tower of Druaga, Dragon Buster, Grobda, Dig Dug 2 and King & Balloon. Obviously, some of these games, like Xevious and Mappy are well known, but others like King & Balloon and Grobda are a bit obscure, adding to the titles' appeal amongst die-hard classic gamers. There will be more than 20 titles included on the compliation in all, which should make it a great value for classic gaming fans. As you'd expect, all the games will be arcade perfect with the classic gameplay and graphics players remember recreated authentically. Obviously, the games on Namco Museum Battle Collection are going to look quite slick on the PSP's gorgeous 16:9 aspect ratio screen, and players will also be able to switch the screen sideways, allowing them to play the games themselves in the proper aspect ratio, which should further add to each game's authenticity. While the PSP seems ideally suited for arcade collections, the handheld hasn't had many classic compilations as yet. Fortunately, help is coming soon. Namco's Battle Collection and Midway's upcoming compilation should more than fit the bill for those players who want to relive the video arcade's golden age.
While the PSP edition is the most exciting of the upcoming Museum excursions, fans who own other systems won't be let out of the party as Namco Museum 50th Anniversary Collection is also set to hit around the same time. This revised compilation features the largest collection of Namco titles on any of their titles yet, with a whopping 14 games in all. Players will find a new retro interface that will let them explore a virtual arcade. This sounds really cool, and will let players see these games in the original arcade cabinets as well. The game selection is fairly traditional this time around with the expected inclusion of Pac Man, Ms. Pac Man, Galaga, Galaxian, Dig Dug, Pole Position, Rally-X, Bosconian, Xevious, Dragon Spirit, and Mappy covering all the bases you've come to expect. However, Namco is also including two titles that have never been part of a previous compilation: Sky Kid and Rolling Thunder. The appearance of these later titles is probably a good sign for younger fans who want to see something a little more recent. While this is an impressive lineup on the consoles, the Game Boy Advance will see a smaller compilation with only Pac-Man, Ms. Pac-Man, Galaga, Dig Dug and Bosconian making an appearance. In other console specific news, Namco is promising to support Xbox Live this time around which will let players post their high scores on worldwide leaderboards as well.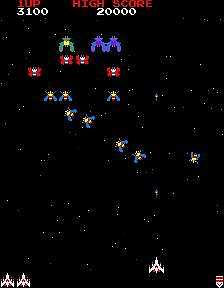 While some of the individual titles on these compilations may have been seen in other museum releases, most of the titles included are timeless classics with undeniably strong gameplay that has held up well over the years. Namco's inclusion of additional gameplay modes and Wi-Fi connectivity should give them a new lease on life. The PSP edition should be especially exciting for the inclusion of these features, not to mention the console's slick, high-definition screen. However, players who don't have a PSP yet won't be left out of the party. The other console versions also benefit from the inclusion of many unreleased titles from Namco's extensive archives. Overall, Namco's latest wave of retro releases should please casual and hardcore gamers alike with a broad selection of well-known and obscure titles that offer plenty of challenge, replay value and fun.
Namco Museum Battle Collection
Developer/Publisher: Namco
Format: PSP
Release: September, 2005
Namco Museum 50th Anniversary Collection
Developer/Publisher: Namco
Format: Xbox, PS2, Gamecube, GBA
Release Date: September, 2005
> Related Articles

Preview: Makai Kingdom (PS2)
Preview: One Piece Grand Battle (Multi)
Preview: Gripshift/Frantix (PSP)
Preview: Hellgate London (PC)
Preview: Imperator (PC)
Preview: Call of Cthulhu: Destiny's End (PC)
Preview: Gauntlet: Seven Sorrows (Multi)