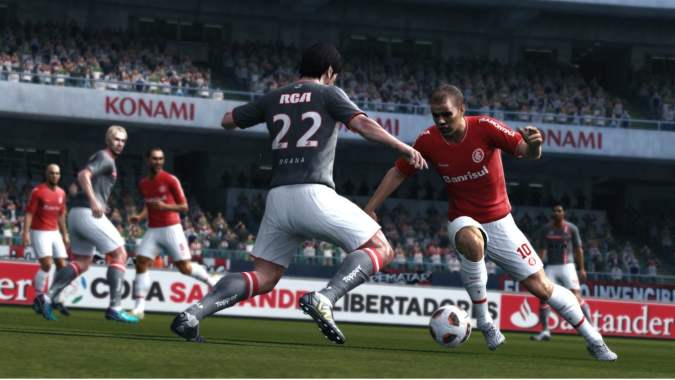 Pro Evolution Soccer 2012 (Playstation 3)

You canít really fault Konami and its legion of fans for staying true to the PES series, despite the face that FIFA remains the gold standard in football this year. Itís not for a lack of trying, since its 2012 edition features numerous enhancements while staying true to the seriesí action-oriented roots. Its easy to pick up and play mechanics remain the key aspect of its appeal, and this yearís edition doesnít mess with success. Thereís more sophisticated AI and better ball handling, but the basic game hasnít evolved dramatically. These subtle changes make the game flow much better, with more advanced controls making you feel like youíre on the pitch. Itís not a completely new experience, but PES 2012 is a solid soccer title that should please its hard-core fans.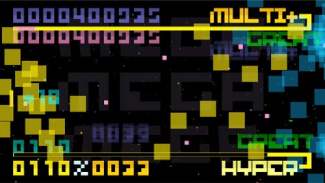 Bit.trip.complete
(Nintendo Wii)
Bit.trip.complete is a brilliant collection of innovative titles from indie developer Gaijin Games. Wii owners who already experienced these games online will be happy to learn of the numerous extras and enhancements included on this disc edition, while those who havenít played these games will find them innovative, with a mix of rhythm and retro styles that makes their gameplay mechanics deceptively simple yet surprisingly challenging. This classic formula is what makes these games so appealing, its easy to pick up and play, yet its difficulty keeps you hooked for a very long time.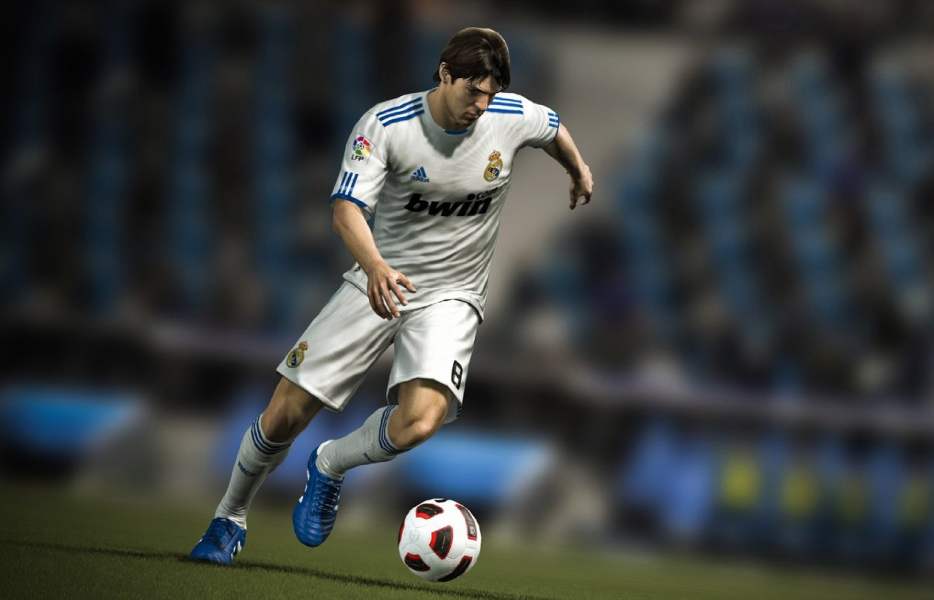 FIFA Soccer 12 (Playstation 3)
With numerous enhancements, upgrades and new features, FIFA 12 represents what is probably the most comprehensive and polished soccer title on the market to date. On the field, its new player impact engine gives the game a renewed sense of physicality and realism that makes it feel more authentic, making for smoother flowing matches, better player control and a huge selection of options. A seemingly endless array of features and modes gives players plenty of flexibility and depth with many game types to explore. FIFA 12ís visuals have also been noticeably enhanced by improved animation and a more cinematic approach that gives each match an epic feel. Look inside and discover why FIFA 12 creates the deepest and most entertaining soccer title on the market, surpassing last yearís already superb installment in almost every area.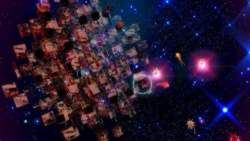 Child of Eden
(Playstation 3)

Taking the legacy brought forth from games like Rez and Lumines forward, the highly-anticipated Child of Eden brings a new level of surreal beauty to the music game genre. With a very similar formula to its previous games, Q? Entertainment adds innovation in the form of motion control, to create an even more immersive and enveloping experience. The game is fairly easy to get into, with a simple system of shooting, chains and score multipliers to measure your success. Add in tons of unlockable content and you have a solidly entertaining experience not to be missed.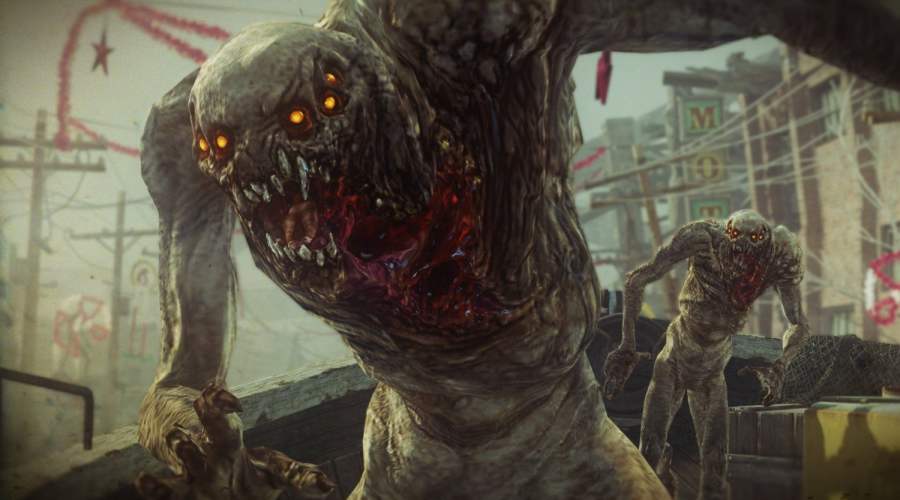 Resistance 3
(Playstation 3)
This PS3 exclusive series has delivered two solidly entertaining previous installments, now Insomniac Games has finished the trilogy in the form of Resistance 3. The new game takes up where the last ended, and features a new main character who isnít that much different than the first. This time, you begin in the center of the
US
and try and fight your way to
New York City
to defeat the Chimera once and for all. R3 doesnít diverge too far from the established formula, but adds some cool new weapons and some epic boss battles to keep players interested. Itís a fairly solid shooter, but is that enough to make it stand out from the pack? Look inside and find out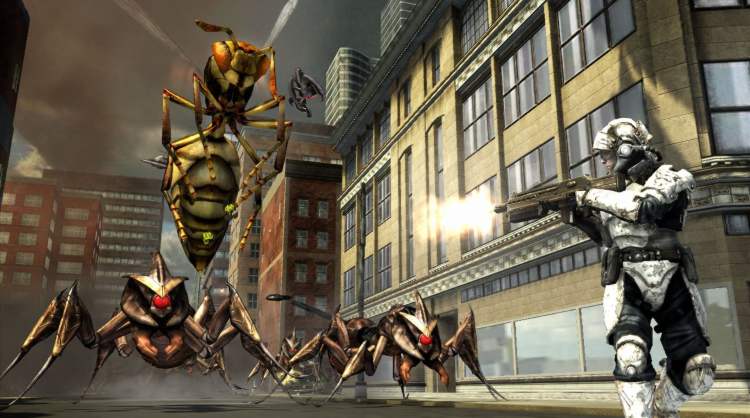 Earth Defense Force: Insect Armageddon (PS3)

The second EDF title, Insect Armageddon takes the simple, straightforward approach that made the first game so appealing and adds a few new elements, such as different armor modes to make the game slightly deeper. A more varied number of insect opponents, air-borne foes and boss battles add to the replay value. Its simple approach to shooting recalls earlier light-gun shooters, and the on-rails missions only add to this feel. Its not the deepest game on the market, but its pick up and play approach makes it instantly appealing and entertaining for players looking to add a simple arcade-style shooter to their library.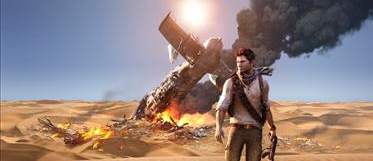 The Laser's 2011 Fall Preview
After the traditional summer drought, the deluge of new titles that begins in the fall is finally upon gamers everywhere. This yearís lineup of new titles looks quite impressive from a number of standpoints. With the maturation of current consoles and the expertise this lends developers, gamers should be playing the deepest and most polished games this year to date. While this release is by no means complete, weíve skipped over a few new games that have already received saturation coverage, in order to focus on the best ones you might miss, in order to help you discover some of the seasonís most-promising titles.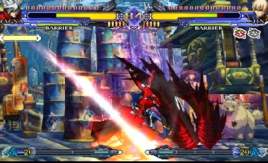 BlazBlue: Continuum Shift II (PSP)

Itís a little bit odd to see a full-fledged arcade fighter on a handheld, but BlazBlue: Continuum Shift II does a fine job of resizing the fighting game to portable size on the PSP. It has a full compliment of modes such as training, online and more and the complete moves and systems seen in the arcade game are included for a robust experience. An extensive roster of characters and their accompanying fighting styles makes for an impressive game with plenty of depth. Many have written off the PSP, but this release shows thereís still life in the old portable yet.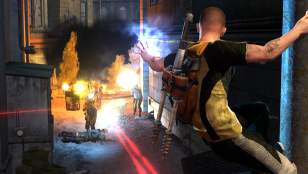 Infamous 2 (Playstation 3)

Infamous 2 is a solid sequel to the original that refines some of the first gameís flaws, enhances the combat system, adding some new abilities for the player to use plus adds user-created content. It follows most of the conventions of the first game with its charging and using this energy to attack opponents. Its mission progression is linear but you have the choice to go down the good or evil path, and this has significant effects on the storyline. Infamous 2 is mostly fun during it city missions, but it also puts on quite a show with some truly intense boss battles. It definitely a more polished title this time around. Its impressive new weapons, physics abilities and improved combat system are the main reasons this sequel remains an electrifying experience.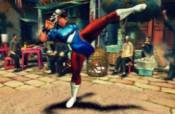 Super Street Fighter IV: Arcade Edition (PS3)

Capcomís latest SFIV release is the most polished yet with an expanded roster of playable characters, tweaks to its balance and several under-the-hood enhancements. Its got the same great engine that made the last two releases, so it looks excellent and the gameís replayability remains very high. Itís got plenty of depth with such an extensive roster of characters and brings plenty of online fighting action thanks to its extensive online community support. While it doesnít offer a significant change in the underlying gameplay, SSFIV: AE still delivers the deepest and most enjoyable fighting game in the current series yet.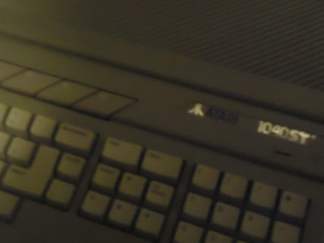 Retrospective: The Atari ST's hidden gaming world

Collecting older game consoles seems to have become a cottage industry over the past decade, but older computers seem to have been forgotten by many gamers. One of the most-neglected and under-rated of these is the Atari ST, a machine that is consistently overlooked by classic game collectors and players. Itís highly unfortunate, since this innovative machine helped pave the way to the 16-bit era and featured many innovative and interesting titles, some of which had a major impact several years later, after they were released on console. Look inside as we take a look back at this machine and discover its many hidden treasures.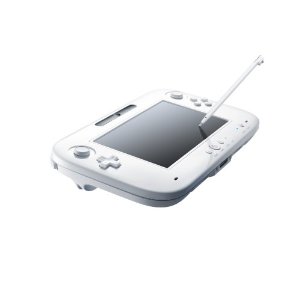 Voice Module: Analyzing Nintendo's Wii U
While thereís been much talk of tablets, social media and, streaming games over the past year, Nintendo is planning to release a new traditional console next year. With the launch of 3DS behind it and the Wii starting to show its age, thereís definitely a sense that the company might have seen the high-water mark for its blue-ocean strategy this time around. However, the restart of the console cycle also brings some new opportunities to fix problems with the old console. Click here and read as we take a look at the initial details of the console, and analyze the new consoleís prospects for success.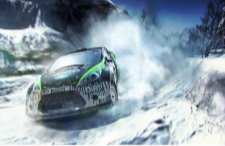 Dirt 3 (Playstation 3)

Descended from the legendary Colin McRae Rally series, Codemasters' Dirt 3 once again brings a solid rally experience to the PS3 with a mixture of solid controls, smooth visuals, extensive vehicle lineups and some nicely rendered tracks and courses. The game offers a number of modes including standard rally racing, career and online, plus a new Gymkana stunt mode that gives a fun mini-game feel to the proceedings. Slick visuals and engaging gameplay mechanics make Dirt 3 a solidly entertaining racer that offers assists that should appeal to the casual racing fan along with the depth and variety that will keep hardcore racers coming back for more.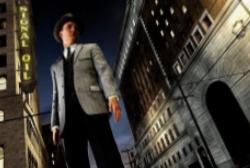 L.A. Noire
(Playstation 3)
Only a few developers would dare to make such an ambitious and innovative interactive title such as L.A. Noire, and its no surprise that Rockstar Games and Team Bondi have created an immersive title that brings the world of the 1940's to life vividly. The game's amazing level of detail is most evident in its life-like character animations. The gameplay is a interesting to, which each case offering tasks such as evidence collection, interrogation and methodical searches offering players plenty to do. Its linear nature and some of the hand-holding can be a little disappointing but, this is still one of the best cinematic games we've ever played.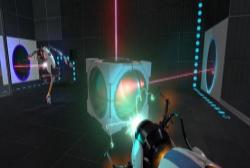 Portal 2
(Playstation 3)
This return trip to Aperture Laboratories is filled with the diabolical puzzles, clever physics and off-beat humor that made the first Portal such a success. Set many years after the original game, the new installment sees the labs ravaged by time and decay, but some things haven't changed much. You're once again trapped in a series of tests in rooms designed to keep you challenged and trapped, much to the delight of GlaDOS, your tormentor from the last game. Valve has added some new elements such as co-op play that keep things fresh and exciting, and its larger scale, co-op mode and additional abilities makes Portal 2 a deeper title that delivers on its predecessor's promise.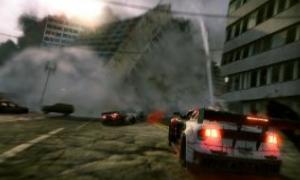 Motorstorm: Apocalypse (Playstation 3)

MotorStorm: Apocalypse leaves the off-road courses behind for a destroyed urban dystopia that offers new challenges for players. The new setting dramatically alters the gameplay experience, with crumbling office towers and dangerous seaside parks to traverse. There are still clashing vehicle types with monster trucks battling against motorcycles, but players now have to contend with crashing buildings, flaming debris and some spectacular cinematic set pieces. These changes makes create a different experience that's more arcade-oriented, and gives the game instant visceral appeal and we're happy to report that this approach delivers a fresh injection of excitement to the series.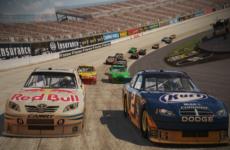 NASCAR 2011 (Playstation 3)

Activision's release of NASCAR 2011 on the PS3 marks the return of open-wheel racing to its own dedicated titles after several years. While not groundbreaking, it's a fairly good racer in most areas, and does an excellent job in bringing the excitement and intensity of stock-car racing to the console environment. It has decent graphics, abundant licenses and extensive online features to help flesh out the experience while adding some depth. With the racing game flooding the market, the question is whether it can race ahead to the finish line or get lost back in the pack.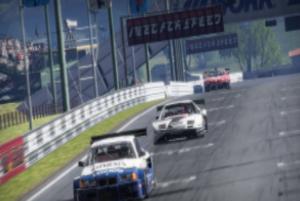 Need for Speed: Shift 2 Unleashed (Playstation 3)

EA's latest Need for Speed title arrives only a few months after Hot Pursuit, and is itself another sequel. This time, it's the simulation-oriented Shift 2: Unleashed that takes up the flag. Somewhat less punishing than Gran Turismo, Shift 2 still challenges players with a realistic patina of racing techniques and strategies. There are dozens of real-life manufacturers and models to drive on real-world courses. The usual upgrade and career paths are available, but the now-famous Autolog feature returns. This is a fairly decent title that straddles the line between sim and arcade racers. Shift 2 will probably please casual gamers, but leave hardcore racing fans wanting more.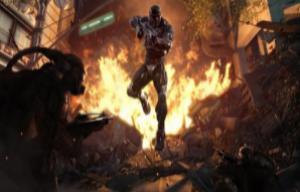 Crysis 2
(Playstation 3)
Console owners have waited a long time to get their hands on a version of Crytek's infamous Crysis series. The ground-breaking original came out on PC several years ago and featured some truly impressive special effects and physics. Now, the sequel has arrived and despite some concessions, delivers a truly engrossing and immersive gameplay experience. Its incredible level of detail makes the battlegrounds of Manhattan come alive and the combat sequences are likewise intense. It's definitely an impressive technical achievement, but the gameplay offers some unique twists that make for a terrific title.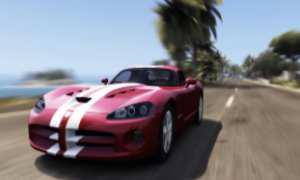 Test Drive Unlimited 2 (Playstation 3)
An ambitious open-world racing title, Test Drive Unlimited 2, from Atari on PS3, attempts to combine racing action with online social media, but seems to fall short of the mark in several key areas. There are some interesting options, such as the ability to create custom avatars and challenges and share them online, and the races are challenges, but for the most part, the game's poor user-interface and disappointing implementation undermine some good ideas. This is a game where the gimmicks seemed to have overwhelmed the good elements, making TDU2 one of those games that doesn't live up to its potential, making for a disappointing experience that can't compete with other driving games on the market.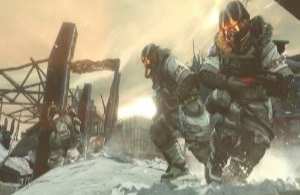 Killzone 3
(Playstation 3)
The much-anticipated Killzone 3 delivers the FPS action players have come to expect from Guerilla's highly-polished series. It once again takes place on the forbidding planet of Heighan, home of an evil race of aliens. The objective this time is to eliminate as many of them as possible while demolishing their ability to invade Earth. There are a few new twists this time around, with the ability to control tanks, fight new Heighast foes and some expansive levels the highlights of the gameplay. The game also breaks new ground with its support of the Move controller and its 3D effects. Look inside and find out why Killzone 3 is a fairly solid solo game that features exciting set-pieces, decent multiplayer support and viscerally exciting gameplay.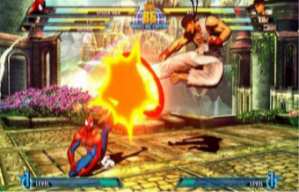 Marvel vs. Capcom 3 (Playstation 3)

After more than a decade of waiting, two legendary companies have finally teamed-up once again with the release of Marvel vs. Capcom 3: Fate of Two Worlds. Like its predecessors, this is an over-the-top melee of video game and comic book characters spanning the library of both companies' glorious history. Most battles consist of three-on-three battles giving players plenty of flexibility in assembling teams while providing plenty of depth. The HD visuals are spectacular with over-the-top scenarios and incredible animations. Extensive online modes, downloadable content and a flurry of unlockable extras adds to the replay value, making Marvel vs. Capcom 3 a deep, engaging fighting title that delivers on the series' potential while extending its legacy.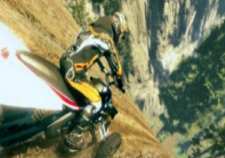 Nail'd (Playstation 3)
Bringing arcade-style off-road racing to the PS3, Nail'd delivers an exhilarating adrenaline rush for gamers who want something fast and challenging. Driving ATVs over massive, multi-branching tracks with incredible jumps, huge gaps and twisting courses, the sheer intensity and speed it creates is impressive. Add speed-boosts and massive crash animations and Nail'd delivers an enjoyable racing experience. Several modes including tournaments, stunt modes and tons of upgrades give the game more depth. The racing field is quite crowded these days, so look inside and discover if Nail'd has enough in the tank to beat the competition.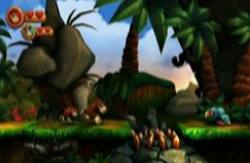 Donkey Kong Country Returns
(Wii)
Nintendo's classic 2D platformers have undergone a huge resurgence in the past year with the release of New Super Mario Bros. and Kirby's Epic Yarn. Add to the growing list of revivals Donkey Kong Country which returns in a solid installment for the Wii that features traditional gameplay with a few modern motion-controlled twists. Featuring the famous protagonist, the objective is to complete levels, beat enemies and collect many extras. It definitely plays like the SNES originals in most aspects. It's a lot harder than players might remember, but its clever puzzles, challenging boss battles and interesting levels will keep gamers coming back for more.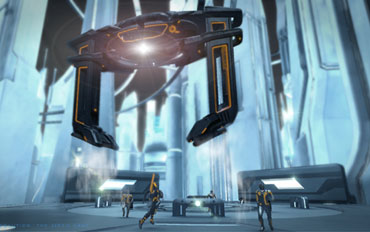 Tron: Evolution
(Playstation 3)
Tron Evolution is has an interesting storyline set just before the events in the new film. The single-player mode is a basic third-person action combat where players battle foes and collect objects. There's a mix of strategy and combat as you traverse the worlds, with the ability to walk on walls and take magnetic rides over gaps. Unfortunately, the camera angles make it difficult to see where enemies are attacking and the complex controls make combat difficult. The online modes are slightly better than the main game, with some fun multiplayer battles. Unfortunately, Tron Evolution's poor execution falls short of the mark and makes a disappointing game that doesn't live up to the excellent Tron: Legacy film.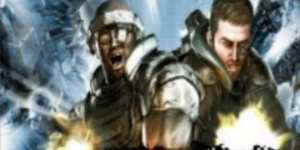 Time Crisis: Razing Storm (Playstation 3)

Namco has brought out another edition in their long-running shooter franchise. Time Crisis: Razing Storm is unique in that it supports the PS3's Move controller which does a good job in bringing a new style of play to the franchise and works well with its traditional play mechanics. From a gameplay standpoint, this is another on-rails shooter in the traditional vein with some branching sections, but not much in the way of innovation. Two earlier shooting titles are also included in the package, a conversion of Time Crisis 4 plus an obscure pirate-themed title, Deadstorm Pirates, which adds to the game's replay value.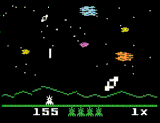 Intellivision Lives
(Nintendo DS)
Intellivision Lives brings more than 60 classic home console games back to life for the Nintendo DS. With a similar selection to previous games, the appeal of this compilation lies in its implementation and convenience. There's a wide selection of titles that span genres from sports to arcade, with a few unreleased titles and rarities thrown in for good measure. Intellivision Lives' emulation is fairly good, but the primitive graphics might be a turn-off for younger players. All in all, this is a solid collection that should appeal to nostalgic gamers.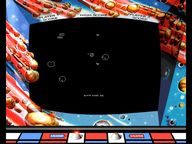 Atari Greatest Hits
(DS)
The latest DS classic games compilation, Atari Greatest Hits Volume 1, vastly improves on the disappointing Retro Classics title released a few years back. Trying to update classic games like Warlords with trendy makeovers was an awful idea. However, AGH takes things back to basics with 50 titles and introduces a few twists to keep things fresh, making for a much better experience. Add in a few unreleased prototypes and some surprising extras and you have a very good release that should please older gamers while introducing younger players to these timeless titles in new and interesting ways.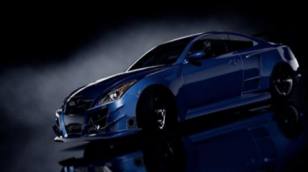 Gran Turismo 5 (Playstation 3)

Polyphony Digital's long-awaited Gran Turismo 5 is finally here and the biggest question many gamers have is whether it was worth the wait. Featuring over 1,000 vehicles and dozens of tracks, there's a massive array of racing styles. Technically, GT5 does an excellent job showcasing the PS3 with realistic car models and impressive track renders. The HD visuals are impressive and the realistic physics and driving mechanics make for an impressive simulation. GT5's diverse selection of racing styles includes everything from NASCAR to off-road challenge that gives it plenty of depth. Other elements such as the long loading times, tedious licenses and inconsistent visuals are disappointing. After such a long wait, It's a contradictory situation, but do these flaws keep GT 5 from the checkered flag? Look inside and find out.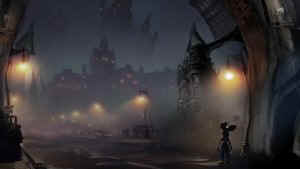 Epic Mickey
(Wii)
The long-anticipated collaboration between Disney and Warren Spector has finally arrived in the form of Epic Mickey for Nintendo's Wii. It's a brilliantly realized platformer that nearly matches the quality seen in Super Mario Galaxy, though it brings a few twists and surprises of its own. You play as the famous mouse and follow along on his journey, battling foes and helping friends with Mickey's special paint and thinner brushes. The game's brilliant design gives you plenty of freedom to explore and find many secrets. Its not a perfect game but, these minor flaws don't over-ride Epic Mickey's charming execution and superb production values. This makes for one of the best Wii titles we've played to date, and a must-purchase for anyone who owns the console or is a fan of the classic Disney cartoons.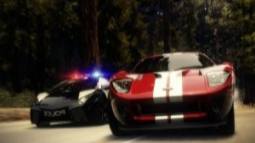 Need for Speed: Hot Pursuit (Playstation 3)

When EA announced that Criterion, the developers behind Burnout were taking the wheel for the next Need for Speed title, gamers were genuinely excited. Melding these two winning franchises together, with the high-octane and occasionally violent Burnout aesthetic meeting the classic cops 'n robbers formula, along with super-powered high end vehicles seems irresistible. The implementation is superb with brilliant visuals, and incredible sense of speed and large, open-ended courses. Add an excellent new online mode called Autolog that mixes social networking with competitive racing and its easy to see why Need For Speed: Hot Pursuit lives up to the high expectations.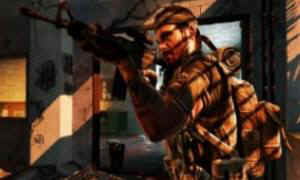 Call of Duty: Black Ops
(Playstation 3)
Following up on the massive success of Modern Warfare 2 would probably be an unenviable task for any developer, but Treyarch has done a fine job. Call of Duty: Black Ops on the PS3 does an excellent matching the production polish and slick gameplay that made last year's title such a huge success. Interestingly, Treyarch has abandoned World War II for more recent conflicts, this time involving undercover missions during the Cold War period. There are many sequences in the single player game that feel incredibly dramatic and intense, along with some innovative and cool multiplayer features that let Black Ops stand on its own. The solo game's overall quality is slightly less than MW2 but, Black Ops delivers a solid multiplayer experience that mitigates a lot of these issues.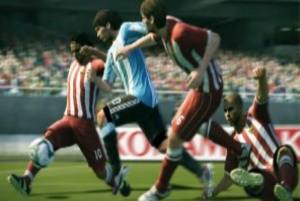 Pro Evolution Soccer 2011
(Playstation 3)
Konami's latest sports simulation, Pro Evolution Soccer 2011 refines the series in a number of key areas while staying true to the mechanics and play that have become its hallmark. This year's installment includes new player models with enhanced animations for added realism. There's also a new online version of the venerable Master League mode. On the field, players will find auto move mapping to their controller with noticeably more aggressive, sophisticated player AI. What hasn't changed are the intuitive controls, excellent presentation and fast-paced gameplay. It's not as nuanced as FIFA 11 and plays more viscerally and its lacks the polish or extensive licenses of EA's titles but PES 2011 offers a solidly entertaining and challenging sports title.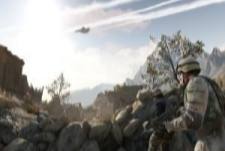 Medal of Honor (Playstation 3)


EA's long-running franchise receives a reboot with the release of Medal of Honor. Instead of taking place during World War II, the game takes on a contemporary setting with the war on terror. Placing gamers in the role of a special ops Tier One operator, the game allows you to go behind enemy lines in Afghanistan. This sets up a new style of play with more modern weapons and less predictable single player missions. The linear portions of these missions are fairly simple and straightforward, but the multiplayer is much more interesting with large maps and some clever game modes. While it's not quite as polished as Call of Duty has been in recent years, Medal of Honor still represents a decent choice for military shooter fans.
Castlevania: Lords of Shadow (Playstation 3)
Castlevania: Lords of Shadow is the first attempt by Konami to bring the storied franchise into the HD realm. Developed by Mercury Steam, the game takes place outside the traditional Castlevania universe and instead acts as a reboot of the franchise. This reimagined Castlevania features massive boss battles, time intensive quick time events and other changes that attempt to bring the series up to date. An impressive array of HD set-pieces, including richly detailed environments, screen filling bosses and a lavishly detailed story bring a cinematic flair to the action. Unfortunately, it seems that the soul of the Castlevania franchise was lost in this transition, leading to a game that doesn't feel or play anything like the previous installments. Read our review to find out why this Castlevania adventure falls short of the mark.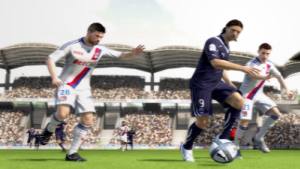 FIFA Soccer 11
(Playstation 3)

EAís latest soccer title supercedes the previous installment in a number of key ways. While the gameplay was always superb, the new installmentís refined passing system is both more challenging and more accurate. FIFAís fantastic Be A Pro mode has also returned but now expands to include goalkeeping, which means you can now play any position on the field. Players also perform more like their real-world counterparts thanks to the new Personality Plus feature that lends them more of their own unique style. Extensive customization features have also been added which gives you even more control of appearance, uniforms and even music tracks. All this combines to make FIFA 11 an absolutely fantastic soccer title that captures the drama and excitement of the sport in a highly-polished, deep simulation.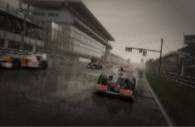 F1 2010 (Playstation 3)

Codemasters brings the excitement of the world-racing circuit home to consoles with F1 2010. F1 takes players behind the scenes and lets you experience what its like inside the paddock. This is the game's main hub where you meet your agent, talk to reporters and manage your sponsors. This hub occupies you between races, but the excitement begins once you're on the track when F1 2010 recreates challenge of Formula One racing brilliantly. Its vivid weather effects and outstanding physics models provide a game that's authentic and challenging. Extended career and online modes, plus extensive vehicle customization give you plenty of options. This makes for an outstanding simulation of the sport that rewards the time you'll need to put into it.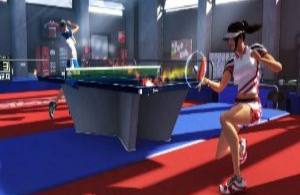 PlayStation Move (PS3)
Sony's heavily-advertised attempt to bring motion control gaming to the PS3 is here in the form of PlayStation Move. The new wand controller and its accompanying camera work decently for what they are. The Move system offers increased accuracy over what you can find in most Wii titles and is relatively simple to set up and use. Unfortunately, the software, at least initially isn't quite as innovative. Playing through the launch title Sports Champions brings on a strong sense of dťjŗ vu. It offers multiple 'events' but it will be difficult for most players not to feel like they've seen this before. However, it's a only the beginning for the Move, so join us as we look at the new controller and discover if it lives up to its potential. Other Move titles > Kung Fu Rider (PS3) Racquet Sports (PS3)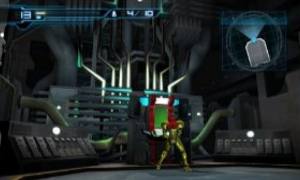 Metroid Other M
(Wii)
You probably thought you knew what to expect from a Metroid title. Nintendo had other ideas, unexpectedly enlisting Team Ninja to produce and design the newest installment, Other M for the Wii. This version changes a few things. Eschewing for the most part, the Prime titles' exclusive first person perspective for a mix of third and first is an interesting idea, and the extended cut-scenes add some depth to the backstory. In addition, new abilities such as close range attacks give Other M a different feel from a gameplay standpoint. The question is, do these changes work or does the reboot fall short? Look inside and discover the answer.

Gunblade NY/ LA Machineguns
(Wii)
Sega has released a pair of their classic light-gun shooter titles for the Wii and this collection is appealing, yet limited in depth. Both games came out in arcades during the mid to late 90ís and feature straight-up shooting action with limited options and controls. You are in control of a police helicopter flying through various locations, trying to destroy swarms of alien invaders over-running various cities. Thereís very little strategy in these games, you just need to aim and shoot. Is this enough to sustain gamers for long play sessions or is there just not enough content? Look inside and discover the answer.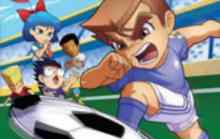 River City Soccer Hooligans
(DS)
Players who grew up during the 8-bit era will be happy to learn that a new version of the classic River City franchise has arrived on the Nintendo DS. This isn't an emulated or slightly enhanced version of those old titles, but an entirely new game based on the characters and settings from the classic series. It's an entertaining comic-sports title that gives you the chance to play with some cool power-ups that add to the fun. It's humorous take makes it a refreshingly fun and accessible title that should please new and veteran players with its retro-graphics and action-oriented arcade play style. While it's not going to win any awards, River City Soccer Hooligans is an entertaining diversion that offers a solid mix of new and classic gameplay elements.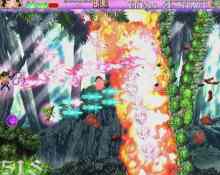 Deathsmiles
(Xbox 360)
Gamers looking for a classic shooter in the mold of Donpachi or Cotton will probably want to check out Deathsmiles. It comes from legendary shmup maestros Cave and has released on Xbox 360. Far from a mere arcade-port, this release includes several enhanced versions that include tweaked gameplay, improved graphics and other additional features. It's play mechanics are fairly standard, but there are a few twists that keep things interesting. There's several levels of difficulty as well, so players of different abilities can join in the fun. Look inside and discover why Deathsmiles is an entertaining and satisfying release that fans of the classic shooter won't want to miss.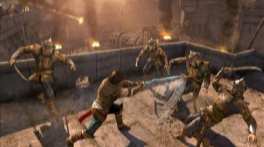 Prince of Persia: The Forgotten Sands (Playstation 3)

Ubisoft's latest edition in the long-running Prince of Persia franchise, The Forgotten Sands takes place between the legendary Sands of Time and Warrior Within titles. It offers the usual mix of strategic puzzles and fighting elements along with a few new moves. Players who remember the original games will be happy to learn that the tone and style of those titles have returned with lush environments and elaborate puzzles. There's a few surprises in store this time around, such as the ability to freeze water and an elaborate character upgrade system, but this is a safe title, offering a familiar yet satisfying experience that delivers a solid mix of action and strategy.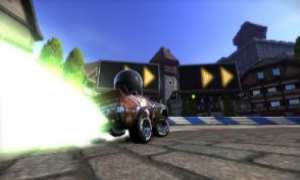 ModNation Racers (Playstation 3)

Taking a page from the successful Little Big Planet, Sony's new kart-driving title ModNation Racers gives players a fairly interesting sandbox to play with. The game features a fairly decent set of standard racing tracks and karts and a good single-player career mode. However, the game goes further than this and it allows players to create and use their own modded cars on custom tracks. The creation tools are easy to use and accessible and once created and saved, these can be shared with other players online with an extensive community as well. This gives Mod Nation plenty of replay value, which makes for an appealing title. Its solid gameplay mechanics are also finely produced, making this an entertaining game for racing fans.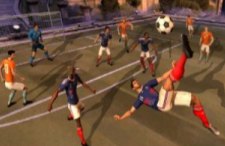 Pure Futbol
(Playstation 3)
Ubisoft's attempt at bringing action/arcade style soccer to current platforms has arrived in the form of Pure Futbol. This is a streamlined sports title that throws out many of the complex rules in favor of a simpler five-on-five game. There's no off-sides rule to worry about and refs only come out in the most egregious fouls. This makes for a faster-paced soccer game that flows very quickly through each match. Additional special moves, such as Pure shots make the game even more exciting. It's a bit simplistic in its controls, too but this makes for a more accessible game. While it probably won't appeal to purists, Pure Futbol is a fun, accessible title that delivers an entertaining experience.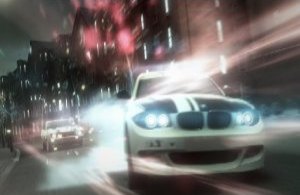 Blur (Playstation 3)

Activision and Bizarre Creations have teamed up to create the long-awaited action racing title Blur. The neon-infused driving game takes players on a wild ride with power-ups, projectiles and massive speed tied together with bonus features and a progressive rewards system that allows players to unlock additional content. The action is frenetic and intense with players trying to knock others off the course while also trying to gain as many fans and light points as possible. Blur is a bit harder than it initially seems, but the game rewards skilled players with some viscerally exciting racing action. Blur is definitely in the mold of other PS3 action racers like Burnout: Paradise and Split Second, so read on and find out how it stacks up to those titles.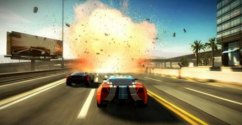 Split Second
(Playstation 3)
Split Second is an action racer from Disney Interactive that brings an explosive aspect to its adrenaline fueled contests. Instead of merely trying to knock opponents off the track, you knock the track itself onto your opponents. This is done by triggering Power Plays that cause massive explosions, hurling debris onto the track. There's tons of vehicles to choose from, and these offer different driving styles, but all are tuned for arcade action. Its solo game is loads of fun, but the online mode is also solid with support for up to 8 players. Add in tons of unlockable content and bonus features and you get a solid game that brings ferocious arcade racing action.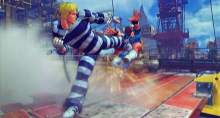 Super Street Fighter IV
(Playstation 3)
Last year's Street Fighter IV marked Capcom's long-awaited resurgence into the fighting genre, delivering the solid gameplay players have come to expect from the series along with a brilliant HD makeover combining hand-drawn artistic visuals with high-def polygons. Now, the company has released a new update, Super Street Fighter IV which adds copious amounts of new content in the form of ten new playable characters, tweaked the original roster to add balance while adding new online modes to make for a much deeper and more rewarding title. There's bound to be some complaints from those who purchased the original but, SSFIV offers more than enough new content to justify its purchase.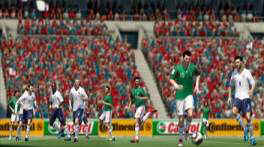 FIFA World Cup 2010
(Playstation 3)
EA gives players a chance to experience the quadrennial international soccer tournament in FIFA World Cup 2010 South Africa, superb recreation of the excitement surrounding the sporting event. The game features numerous modes of play that allow you to go from the qualifying rounds to the finals using your favorite national teams, which adds to the excitement. On the field, the gameplay is intuitive and precise, allowing you to maneuver your players, change tactics on the fly and score some incredible goals. The controls are intuitive and effective, making for an exciting and challenging title. It performs very much as expected but, EA's latest soccer title is a solid performer that delivers a great simulation of the sporting spectacle.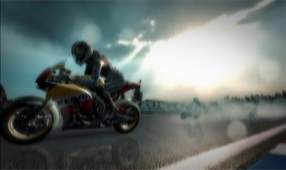 Moto GP 09/10
(Playstation 3)
Capcom's Moto GP 09/10 for the PS3 delivers a fairly good simulation-style racing title for the platform. It allows you to not only speed along the usual licensed tracks with manufacturer bikes, but goes a bit deeper into the realities of the racing world with sponsors, team management and customization factors which can play a huge role in the outcome of the race. This deep style of play isn't for everyone and some players will find this approach intimidating. However, those with the patience and discipline will find an enormous amount of satisfaction in completing and winning races. Look inside and discover how Moto GP's excellent visuals and deep gameplay make is an appealing title that offers a surprising amount of longevity.
All original content c. 2011 the-laser.com